Cadence
From CVL Wiki
(Difference between revisions)
 

(47 intermediate revisions by 3 users not shown)
Line 1:
Line 1:
 

<br>[[Image:cadence.gif | 150px]]

 

<br>[[Image:cadence.gif | 150px]]

 
+
 
+
 

==General Information about Cadence==

 

==General Information about Cadence==

 
 
 
+
 
+
 
+
 
+
 
 
 
+
 
+
 
+
 
+
 
+
 
+
 
+
 
+
 
+
 
+
 
+
 
+
 
+
 
+
 
+
 
+
 
+
 
+
 
+
 
+
 
+
 
+
 
+
 
+
 
+
 
+
 
+
 
+
 
+
 
+
 
 
−

===The Cadence products for Windows supported under Virginia Tech's license ===

+

==The Cadence products for Windows supported under Virginia Tech's license ==

 

<br>'''Design Entry and Librarian'''

 

<br>'''Design Entry and Librarian'''

 

<br>Design Access Bundle HDL

 

<br>Design Access Bundle HDL

Line 31:
Line 67:
 

<br>[http://www.cadence.com/products/si_pk_bd/ams_simulator/index.aspx Allegro AMS Simulator]

 

<br>[http://www.cadence.com/products/si_pk_bd/ams_simulator/index.aspx Allegro AMS Simulator]

 

<br>'''PCB SI'''

 

<br>'''PCB SI'''

−

<br>[http://www.cadence.com/products/si_pk_bd/pcb_si/index.aspx Allegro PCB SI] This product family includes the Allegro PCB PI Option, SPECCTRAQuest Expert

+

<br>[http://www.cadence.com/products/si_pk_bd/pcb_si/index.aspx Allegro PCB SI] This product includes the Allegro PCB PI Option, SPECCTRAQuest Expert

 

<br>SPECCTRAQuest Planner

 

<br>SPECCTRAQuest Planner

 

<br>SPECCTRAQuest Engineer  

 

<br>SPECCTRAQuest Engineer  

Line 38:
Line 74:
 

<br>Allegro PCB Model Integrity

 

<br>Allegro PCB Model Integrity

 
 
−

==Installing under Windows (2000/XP/Vista)==

+

==Installing Windows /==

 
 
−

===Install===

+
 
+
 
 
−

Step 1 Double click on My Computer and type in the address space \\filebox.ece.vt.edu\SPD. To gain access to this folder you must type in your ECE username and password.

 
−

<br> Step 2 Open the folder called SPB1551_Program. Once in this folder find and open Setup.exe.

 
−

<br> Step 3 With the installation started click on the Install Products button. The next window informs you to disable your antivirus, disregard this and continue.

 
−

<br> Step 4 Now you will be brought to the License Manager Communication Setup. Under port number enter: 27002 and under host name enter: license.ece.vt.edu and continue.

 
−

<br> Step 5 Enter in your user name and organization

 
−

 
−

===Adding Libraries===

 
−

Step 1

 
−

<br>Step 2

 
−

<br>Step 3

 
−

<br>Step 4

 
−

<br>Step 5

 
−

===Upgrading===

 
 

==Additional Links==

 

==Additional Links==

−

[http://www.cadence.com/ Cadence home page]

+

 

 
+

[http://www.cadence.com/ Cadence home page]

 

<br>[http://www.cdnusers.org/ The Cadence Designer Network User Group]

 

<br>[http://www.cdnusers.org/ The Cadence Designer Network User Group]

 

<br>[http://en.wikipedia.org/wiki/Cadence_Design_Systems Cadence General Information]

 

<br>[http://en.wikipedia.org/wiki/Cadence_Design_Systems Cadence General Information]

 
+
 
+
 
+
 
+
 
+
 
+
 
+
 
+
 
+
 
+
 
+
---
Latest revision as of 06:28, 29 August 2014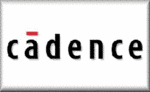 [edit]
General Information about Cadence
Virginia Tech is proud member of the Cadence University Program.
Cadence Design Systems provides us with industry standard CAD tools that are state of the art in electrical engineering design.
Some of the research groups and classes using Cadence tools include:
| Class / Research Group | Area of Interest | Cadence Products Used |
| --- | --- | --- |
| ECE 2204 | Electronics | SPB & OrCAD |
| ECE 4540 | VLSI I&II Circuit Design | Custom IC, Digital IC |
| CESCA | Center for Embedded Systems for Critical Applications | Digital IC, Verification |
| CPES | Center for Power Electronic Systems | SPB & OrCAD |
| MICS | Multifunctional Integrated Circuits and Systems | Custom IC, Digital IC, SiP |
| CCM Lab | Virginia Tech Configurable Computing Laboratory | Custom IC, Digital IC, SiP |
Cadence is a registered trademark of Cadence Design Systems, Inc. 2655 Seely Avenue, San Jose, CA 95134
[edit]
The Cadence products for Windows supported under Virginia Tech's license

Design Entry and Librarian
Design Access Bundle HDL
Allegro Design Editor
PCB Librarian
Allegro PCB Librarian
Allegro Design Entry CIS
Allegro Design Entry HDL Includes Concept HDL, CheckPlus HDL
PCB Design
Allegro PCB Design HDL This product includes PCB Design Suite /w Concept
Allegro PCB Design CIS This product includes PCB Design Suite /w Capture
Layout Studio
Allegro PCB Editor This product includes Allegro Physical Viewer, Allegro PCB Performance Option, Allegro Router Performance Option, and Allegro Router Auto/Interactive Option
Allegro Viewer Plus
Allegro PCB
Allegro Designer
Allegro Expert
Cadence SKILL Development Environment
PCB Routing
Allegro PCB Router
Package Design and Package SI
Cadence 3D Design Viewer Option
Allegro Package Designer Also includes Advanced Package Designer
Allegro Package SI
Analog Simulation
Allegro AMS Simulator
PCB SI
Allegro PCB SI This product includes the Allegro PCB PI Option, SPECCTRAQuest Expert
SPECCTRAQuest Planner
SPECCTRAQuest Engineer
SigNoise
EMControl
Allegro PCB Model Integrity
[edit]
Installing on Windows 7/8
You must verify with the systems administrator that you are properly licensed for Cadence. If so, you will be given access to the install media. The instructions to install Cadence are here.
[edit]
Additional Links
Cadence Design Systems' home page
The Cadence Designer Network User Group
Cadence General Information
[edit]
Cadence Administrator and Support
John Harris
348 Whittemore Hall
john.harris@vt.edu
---

Return to Main Page
Return to Software Packages and Programs