Cadence
From CVL Wiki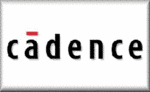 General Information about Cadence
The Cadence products for Windows supported under Virginia Tech's license

Design Entry and Librarian
Design Access Bundle HDL
Allegro Design Editor
PCB Librarian
Allegro PCB Librarian
Allegro Design Entry CIS
Allegro Design Entry HDL Includes Concept HDL, CheckPlus HDL
PCB Design
Allegro PCB Design HDL This product includes PCB Design Suite /w Concept
Allegro PCB Design CIS This product includes PCB Design Suite /w Capture
Layout Studio
Allegro PCB Editor This product includes Allegro Physical Viewer, Allegro PCB Performance Option, Allegro Router Performance Option, and Allegro Router Auto/Interactive Option
Allegro Viewer Plus
Allegro PCB
Allegro Designer
Allegro Expert
Cadence SKILL Development Environment
PCB Routing
Allegro PCB Router
Package Design and Package SI
Cadence 3D Design Viewer Option
Allegro Package Designer Also includes Advanced Package Designer
Allegro Package SI
Analog Simulation
Allegro AMS Simulator
PCB SI
Allegro PCB SI This product family includes the Allegro PCB PI Option, SPECCTRAQuest Expert
SPECCTRAQuest Planner
SPECCTRAQuest Engineer
SigNoise
EMControl
Allegro PCB Model Integrity
Installing under Windows (2000/XP/Vista)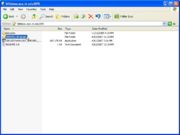 Install
Step 1 Double click on My Computer and type in the address space \\filebox.ece.vt.edu\SPD. To gain access to this folder you must type in your ECE username and password.
Step 2 Open the folder called SPB1551_Program. Once in this folder find and open Setup.exe.
Step 3 With the installation started click on the Install Products button. The next window informs you to disable your antivirus, disregard this and continue.
Step 4 Now you will be brought to the License Manager Communication Setup. Under port number enter: 27002 and under host name enter: license.ece.vt.edu and continue.
Step 5 Enter in your user name and organization
Adding Libraries
Step 1 In the same location as the original Cadence install (\\filebox.ece.vt.edu\SPD) go to the folder named libraries.
Step 2 Once in the folder click on setup.exe
Step 3 Run the setup and make sure that the library install is going to be in the same folder as the Cadence install.
Step 4 Select both Libraries to be installed. (If you know which components of each library you wish to use you must select or unselect them here)
Step 5 Check to make sure that the libraries you want to be in stalled are displayed in the Installation Summary.

For a visual representation of the steps just covered click here.
Upgrading
Step 1
Additional Links
Cadence home page
The Cadence Designer Network User Group
Cadence General Information