ADS
From CVL Wiki

Getting Started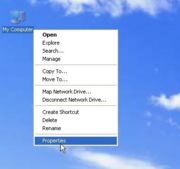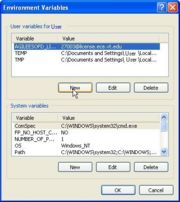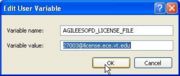 Before Installing ADS there is one important step you need to take in order for the program to work. On the desktop right click on my computer and select the properties option from that menu (fg.1). A window called System Properties should pop up. From here select the Advanced Tab (fg.2). Under the Advanced tab click on the button called Environmental Variables. Select New for the options for User variables (fg.3). Enter for Variable name AGILEESOFD_LICENSE_FILE and for Variable value 27003@license.ece.vt.edu (fg.4).

Once the new environment variable has been entered you can proceed with the installation of ADS below.
Installing ADS on Windows (2000/XP/Vista)

Disclaimer: ADS is to only be installed on a University Owned Computer.

Step 1 Double click on My Computer and in the address space type //filebox.ece.vt.edu/ads. To gain access to the folder you must type in your Virginia Tech PID and password.
Step 2 Once in the ADS folder find the file called setup.exe and double click to start the installation.
Step 3
Additional Links